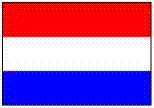 Nederlands
The 'van Holland' files
My database contains all four families of my children's grand parents.
Their names are 'van Holland', 'Boshuizen', 'Kreun' en 'van der Sluis'.
Click here for my family trees.
Click here for my links
The 'van Holland' part of the database contains five different families:
1. Herman van Hollandt, born abt 1439. A family of Majors that lived around Wijk bij Duurstede.
2. Different persons using the last name 'van Holland' from the neighbourhood of Rotterdam.
a. Jacob van Holland, Rotterdam, died before 7-4-1675
b. Jacobus Pieters van Hollland, born in Gouda, married in Rotterdam 1709.
c. Pieter, Philip and Jan van Holland, working on boats of the VOC.
3. Evert Geurtsz van Holland, born 1711 in Bennekom. IN 1810/1811 Evert and his sons have chosen the name 'van Holland'. Evert is my 6th great grand father, my grandfather's grandfather's grandfather's grandfather.
4. Berend Nathan van Holland, born 1783 in Amsterdam. Jewish family that lived from abt 1820 in de Wijk/Ruinen. The descendants of this Berend Nathan that lived in 1940 have been transported to Auschwitz during the second world war and never came back.
5. Gerrit Cornelis van Holland, betweeen 1955 and 1959 emigrated to Australia. This family officially was called 'van Beek', but in Australia they were using the name 'van Holland'.
For errors in or additions to the family tree,
please contact me by email (stamboom@vholland.nl)
and I will modify the data as soon as possible.
This page can be found at www.vholland.nl
Please write a message in my guestbook.
Read here the messages in my guestbook